This brown jacket is double-breasted and fur lined, with white fur collar, pockets and turned up cuffs.

Lara wears snug grey trousers tucked into big black boots.

Underneath she wears a comfy ribbed-knit jumper, slightly cropped.

As layers are important in the cold she wears a white/light blue shirt under the jumper.

Again, her trusty belt, holsters and backpack are in attendance. For more details see here.



Great closeup of her jumper

Variations... All variations come in two versions, with and without a jacket.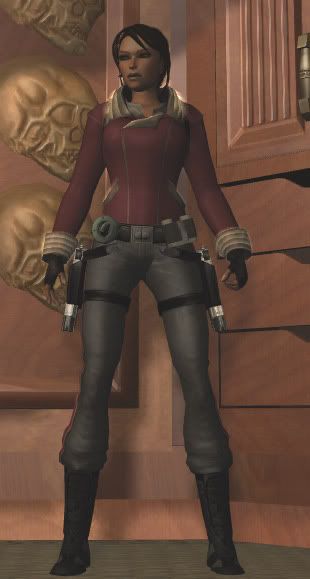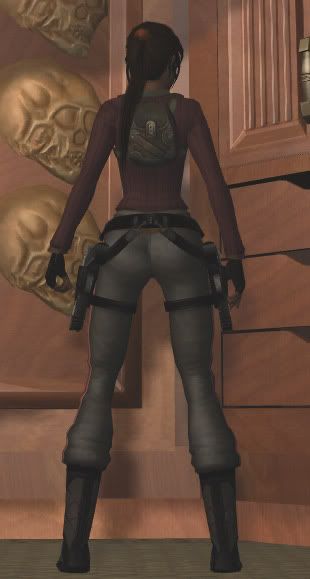 Pink Version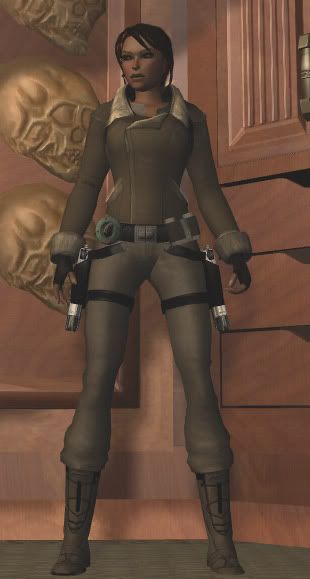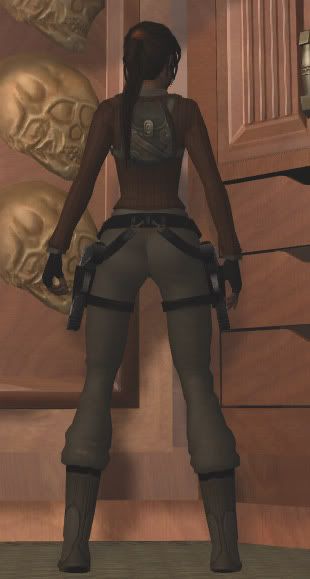 Brown and Orange Version




A great high resolution promo shot - click for the full version