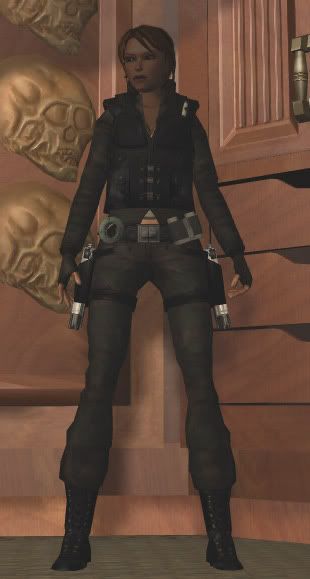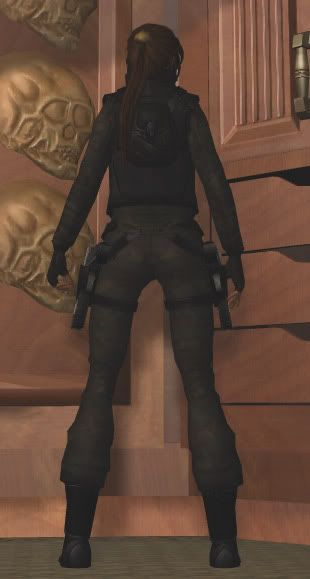 Lara's decked out in camouflage in this outfit.

Her pants are long and tucked into back lace up boots.

Her shirt is waist length and long sleeved, open to Lara's boobs.

Both are a dark green and sand camouflage colour and probably a hard wearing cotton.

Over this Lara wears a black protective vest with many pockets and a zip up the front.

This whole outfit is finished up with her Legend utility belt.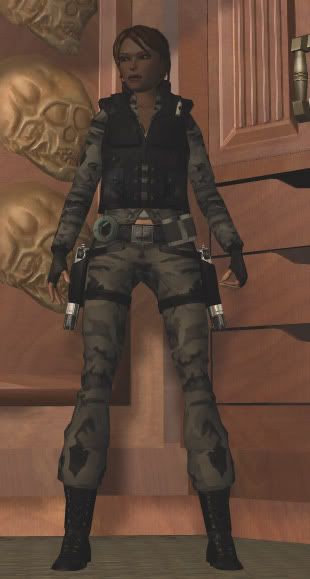 Variation in lighter olive camouflage print - Urban Camo