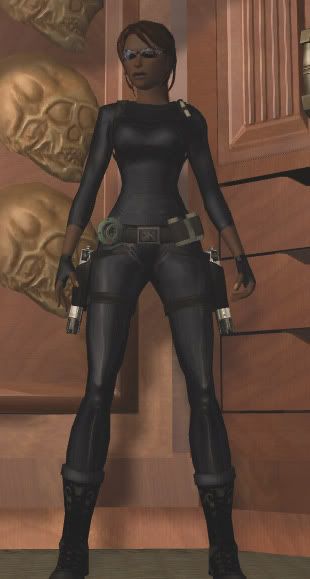 Catsuits are a popular outfit in Lara's world, this is the third.

This is very snug and seems to be maybe a lycra-type material rather than leather/PVC

It has quite a high neck and three-quarter length sleeves.

It's black, zips up the back and tucks into socks in black boots.

Once again, Lara's Legend gear is all here - belt, holsters, backpack.

She also wears sunglasses with a communications headset attached.



The grey variation