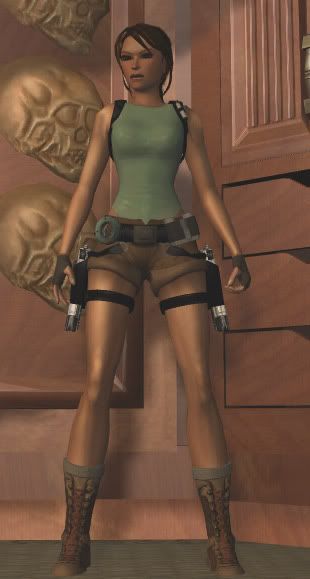 It's good to see Lara back in this familiar outfit!

This time Lara's green sleeveless top looks like it is latex, and it has a higher neck than the original of this outfit.

Her shorts are rolled at the hem and are a more brown colour than the original khaki, and are cotton.

Her trusty brown boots make a comeback, with white (slightly grey looking) socks.

Then there's her usual Legend belt, holsters and backpack.

The developers have given Lara back her braid with this outfit, but apparently
only if you're playing the next-gen (XBox 360/PC) version of the game.

There is a grey variation of this outfit...